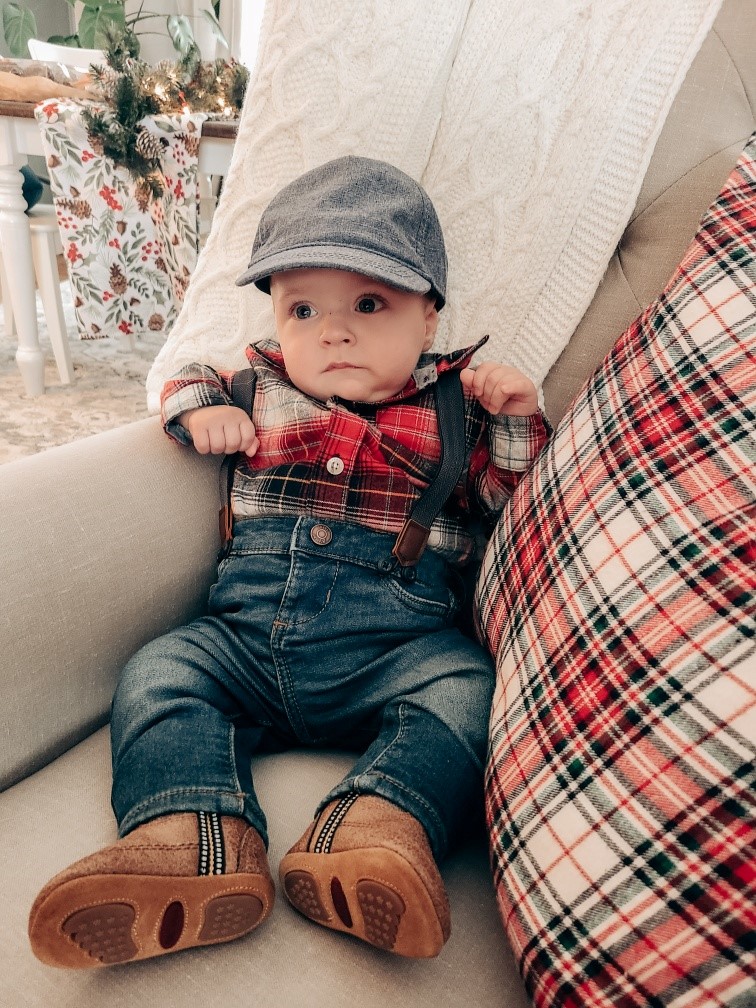 To the dearest donors of the Royal Inland Hospital Foundation,
My name is Chloe Scott, and I am the mother to one of Royal Inland Hospital's tiniest patients. My son, Levi, was born at Royal Inland Hospital in spring of 2022, weighing 1 lb. 15 oz. at 27 weeks gestation.
Our hospital stay was a long one, 117 days in total, with the last 7 weeks at Royal Inland Hospital. In that time, we saw your donations at work. We were one of the first families that transitioned from the old Neonatal Intensive Care Unit (NICU) to the new Rita C. Mercier NICU in the brand new Phil and Jennie Gaglardi Tower.
Your contributions have helped purchase new giraffe incubators which held my son and kept him warm when he was too small and fragile to be held. Your thoughtful gifts made private rooms possible so that my husband and I were able to sleep by our son's bedside. In the new private patient rooms, your kindness helped the RIH Foundation purchase individual refrigerators which allowed me to keep my breast milk in his room and have my own control of prepping his bottles without needing the support of nursing staff. Those little things mean the world to parents during their hospital stay.
Without your generosity, my son would not have had access to the state-of-the-art equipment that was used to save his life. I often say it took a provincial community to save my son, and you are a part of that community.
Levi has been home since September 2022, and is thriving. You never have to wonder how important your donations are, as they benefit families like ours every day. The fact that Levi is alive today is a testament to your dollars at work and we cannot thank you enough for your donations.
Sincerely,
Chloe Scott, Grateful Mother