Nine years ago, Royal Inland Hospital (RIH) Foundation held its first ever Radiothon to raise money for healthcare at RIH. While we were confident the community would be supportive, we had no idea to what extent! Radio NL broadcasted the Radiothon live for 12 hours – we had donors, patients, and medical professionals bring listeners to tears as they shared stories about their experiences at RIH. 
This year, our 9th Annual Radiothon is taking place on March 2nd, 2023 in the Phil and Jennie Gaglardi Tower Atrium at Royal Inland Hospital. Presented by Sun Country Toyota and broadcasted by Radio NL (610 AM) from 6am – 6pm, we encourage you to tune in and hear remarkable stories of resilience, compassion, and care. This year, we are determined to take care of the people who take such good care of us – our healthcare professionals. All proceeds raised, will be used to benefit the incredible healthcare teams and support staff at RIH. 
To donate, call 250.851.8821, text "RIH" to 30333 to give $20.00 or make a secure online donation by clicking the button below! 
WESTJET RAFFLE HAPPENING NOW!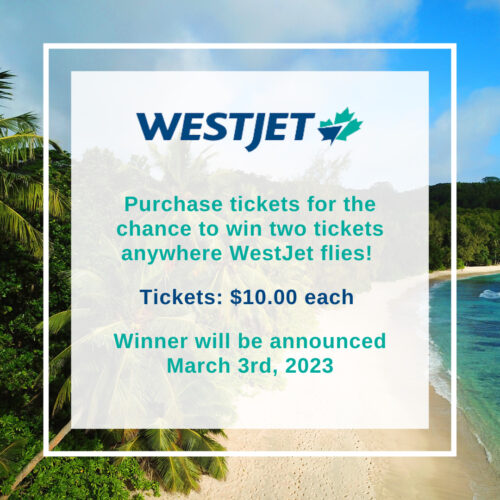 We are giving YOU the chance to win 2 tickets anywhere WestJet flies. Tickets are $10.00 each and the winner will be announced on March 3rd, 2023!
GET YOUR TICKETS FOR OUR WESTJET RAFFLE HERE: 
Thank you to our Corporate Sponsors of 2023